Stylish Wallpapers for Cafe Restaurants: Makati City Installation
Jessica Hernandez
Like everything else, cafe restaurant trends also keep changing and upgrading. Even after a pandemic, the economy for such business just keeps skyrocketing. Now more than ever, the necessity to keep the cafe restaurant a pleasant and instagrammable place is crucial. This is why in this article, we shall venture on the installation of wallpapers for our Makati client's cafe restaurant.
While we enjoy wallpapers for its aesthetic and pleasant effect on our interior, these actually go a very long way back. According to HouseGrail.com, wallpapers were first made in Europe during the 15th century. This type of wall covering is said to last at least 15 years without much maintenance and cleaning. Because of insulation characteristics, they are also known to save up at least 5% of utility bills.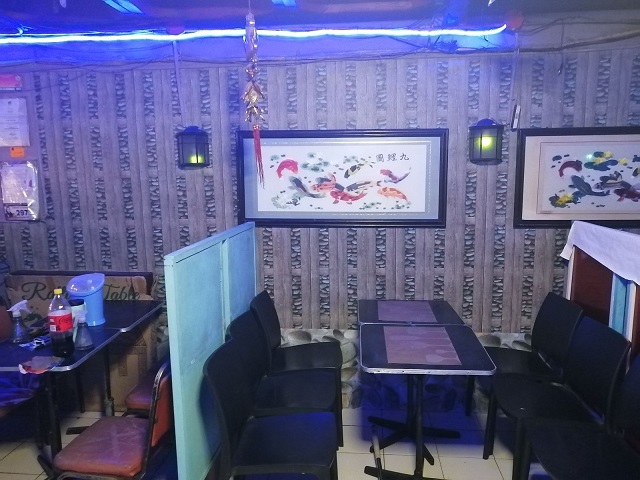 There are different ways a wallpaper can be made. The most common is using printed paper surfaced with vinyl. This way, the wallpaper is considered most durable. Other sites provide that wallpapers have a backing and use paste so it would be attached to a wall. Before the printing, of course, wallpaper manufacturers also produce the woven backings and ground coat for the wallpaper. While this might seem like a tedious process, this is what it takes to produce the convenient interior tool that we have today.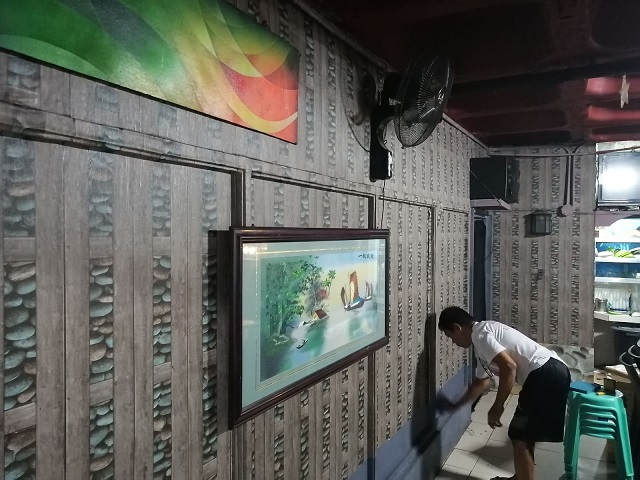 When choosing wallpapers, there are more requirements and considerations than what meets the eye. Color schemes, for example, should be aligned to the type of product a business is offering. Our featured product shows the use of brown and green or earthly tones. This is relaxing for customers and gives them the nature vibe they might be looking for. This also gives the sense that the restaurant is serving natural and healthier food options.
A few of the other considerations include surface washability, durability and damage protection (Wallpaper from the 70s, 2017). Cafes can be high traffic places and the volume of customers could really affect the appearance of interior design. This is why high-quality wallpapers are a must and business owners should ensure that its purchase is cost-effective.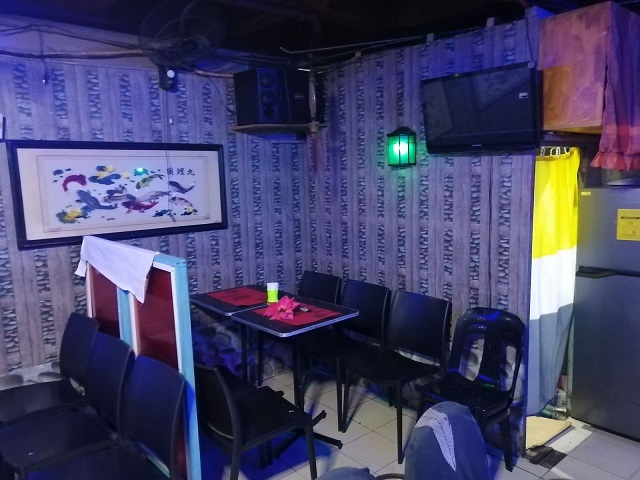 Our Makati client opted for the EM-2283 design which portrays images of stones and pebbles. Aside from giving the room the riverside and earthly vibe, it also made the space look cooler or less warm. Further, this also matched the chosen wall hangings and paintings of the business owner. The chosen wallpaper also complemented the chosen lamp style for the restaurant. Truly, we can make a business interior look the best, one wallpaper style at a time.  
For more information on our wallpapers call us at 8893-1373, 8403-3262, 0916-311-3909 or email us at inquiry@dswindows.com. Visit our showroom at Waltermart Makati, Robinsons Metro East, or Pacific Lucena.