The Many Styles of Combi Blinds : Makati Project
Jericho Libardo
In this blog we'll feature the many styles of combi blinds. One of our client from Makati City opted for different styles of combi blinds instead of just changing its color from room to room. Of all the types of window blinds, combi blinds has the most style and variety. This is because unlike the other blinds, it has solid and sheer part. The height of sheer and solid part greatly varies between combi blinds style. Some has large solid part like Elegancy and Pleated series.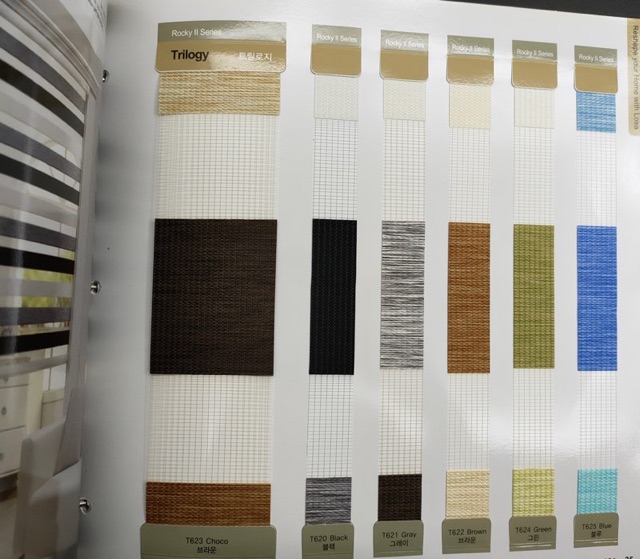 In their son's room they opted for LOSA Trilogy Series T625 Blue. Trilogy combi blinds has 3 colors as illustrated above. They chose the shade of blue colors that makes a room cool and makes it easier to relax. As seen above there are 5 more more color combinations available.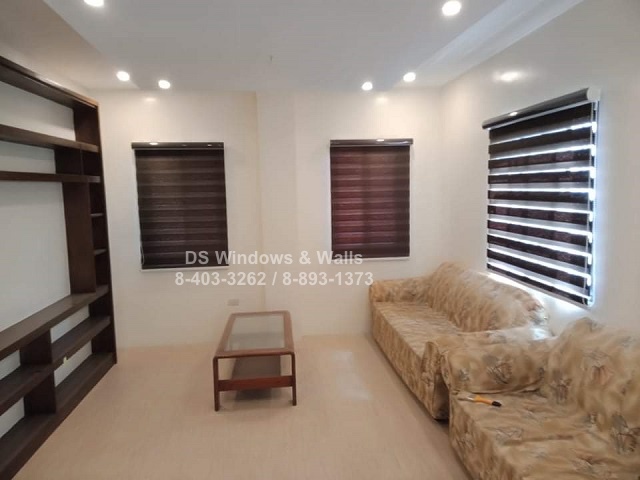 In their living room they chose the classic type of combi blinds, the wood series. In this series the height of the solid and sheer part is equal and one of the most number of available colors making it one of the favorites. It is also in the most affordable category. The color our client chose is one that matches their cabinet which gives accent to the room.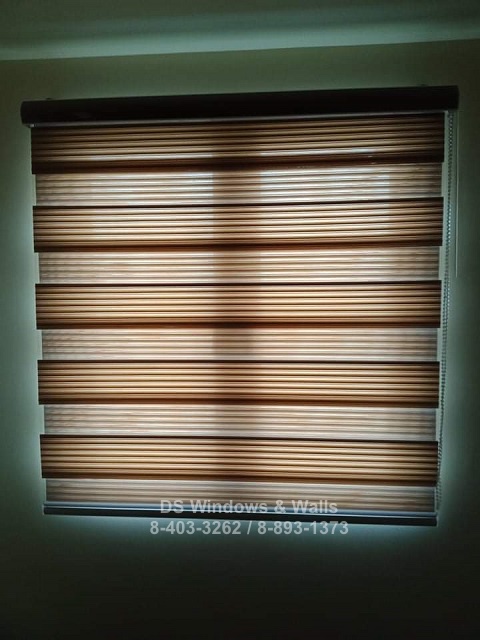 Another combi blinds style is the pleated type. The pleats in the combi blinds creates a horizontal patterns especially when it is closed. Also, the solid part is larger than its sheer making it distinctly beautiful.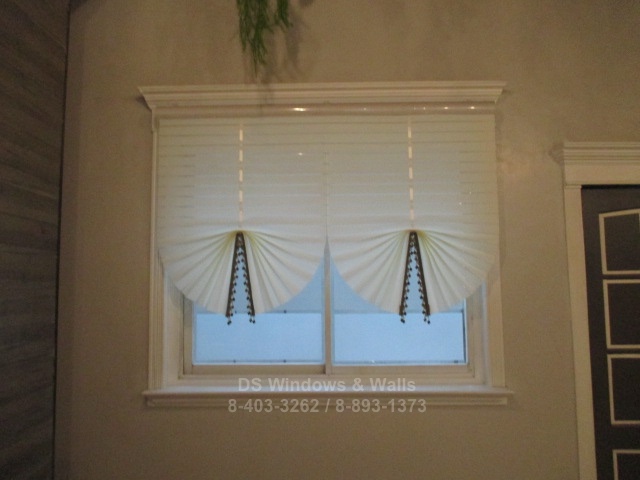 The last type that is featured in this blog is the Magic series and is one of the most expensive types. As you can see in the above photo, this type of combi blinds has a unique bottom pattern. If you pull it all the way up, it will create a pretty semi-circle pattern that makes it distinct compared to other combi blinds.
There are other combi blinds style that are not featured in this blog. It's not only the fabric that give it several styles. The valence, cord, and bottom tube also has several selections and customizable.
For more information on combi blinds, call us at 8403-3262, 8893-1373, or 8668-9668. You may also visit our mall stores at 4F Waltermart Makati, 3F Robinsons Metro East, or 2F Pacific Mall. Email us at inquiry@dswindows.com.