Losa Korean Blinds Blackout for Condo Residences
Jessica Hernandez
Sleek, classy and neat. Contemporary designs for contemporary times are often preferred by clients, especially if they live on jam packed schedules and busy days. Condominiums recently are at its peak because it provides the safety, accessibility and convenience to those working or living in big cities. To match the modernity of such property are our Losa Korean blackout blinds for condo residences. In today's article, we shall venture into the usefulness of these blackout blinds and its aesthetic benefits. 
Korean blinds are more commonly known as combi blinds and hence its name, these are composed of alternating sheer and solid fabric parts which allows users to flexibly adjust their light preferences for their rooms. Either during day or night, clients may opt to filter or minimize the amount of sunlight coming through or completely block out the rays and light from the same. These are materials which are relatively easy to use and are convenient because they are adaptive to user preferences.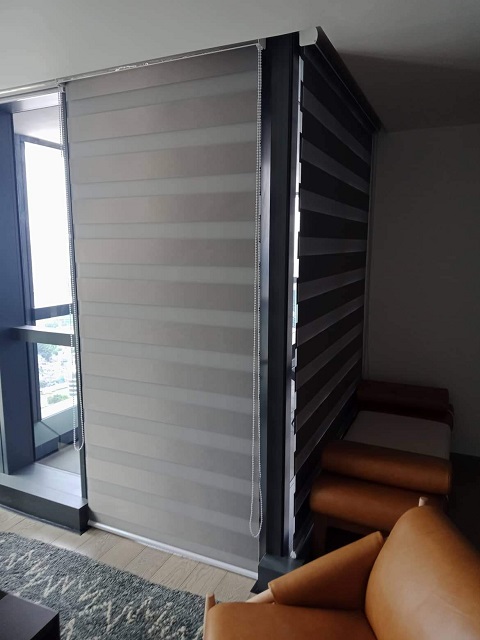 In this article, however, we highlight the blackout Korean blinds. Although such are still composed of translucent and opaque sheets, these combi blinds provide a complete block out of sunlight from outside. This is most fitting for condos because such units are located in tall, skyscraper buildings and are therefore greatly exposed to a large amount of sunlight. More likely than not, residents would prefer that they are properly protected from such heat, not only because of the UV rays' detrimental effects to health but also to its negative effects to furniture and other appliances.
Further, these Losa Korean blinds are also great for individuals who prefer sleeping in properly darkened places or individuals who take the night shift and sleep during the day. These blinds can keep them protected and covered, providing excellent privacy and security for whatever purpose clients may deem necessary.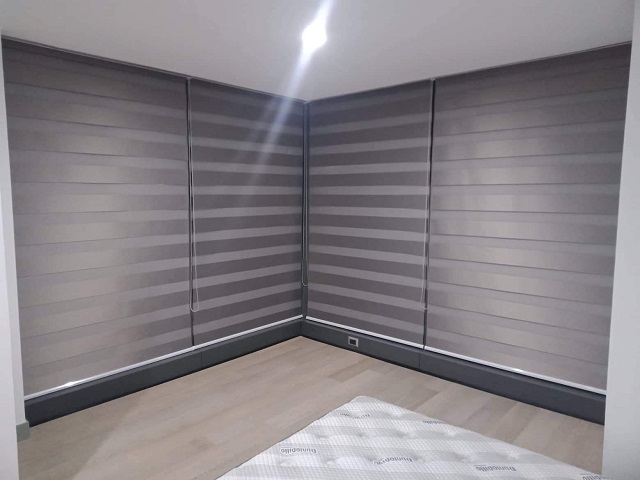 Evidently, customers do not purchase Korean blinds simply for its functional advantages. These are also obviously patronized because they can make a room look pleasing and aesthetic. In the photo above, one can surely appreciate how the blackout combi blinds complemented the room's neutral colors and hint of green and overall made it look sophisticated, prim and presentable. The blinds went well with the matte black tones of the room and its dark brown furniture.
For your review, these Losa Korean blinds are available as the Majesty Premium Blackout model in the colors white, light brown, brown, gray, green and beige. You can check them through this link: https://www.carpet.com.ph/combi-blinds/combi-group-3/losa-majesty-m500/. 
For more information on our LOSA Korean blinds, call us at (02) 8893-1373, (02) 8403-3262, or 0916-311-3909. Email us at inquiry@dswindows.com or visit our mall stores.