Staircase Tall Window Styling Using Roll Up Blinds – Greenhills, San Juan
Kristel
Looking for the best window dressing ideas? Discover the best way to dress up your windows, whether you have a bay window, square or special windows style. Windows are an essential part of any house for letting daylight in and allowing the inhabitants to see out, it's also known as the eyes of the house, whatever its size and shape and the way you dress them can actually influence your room theme. That's why it's important to not only choose your window dressing by its looks, it has to be versatile that can also dictate the light that's cast into space.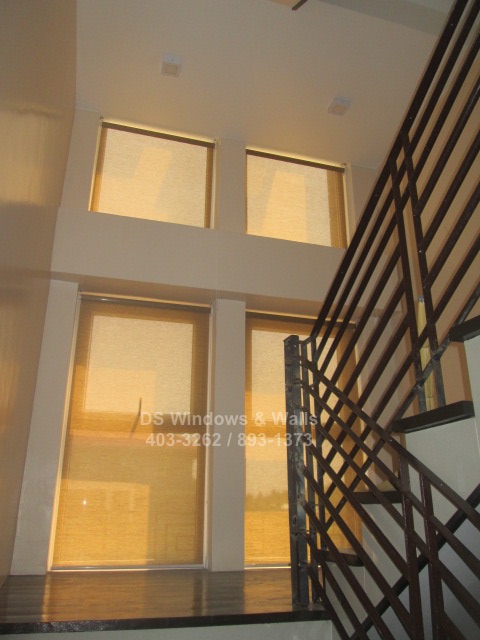 In this article we're going to tackle a special window type that can be found on our stairway commonly known as staircase window. A lot of homeowners or architect designs always add windows within the walls around the stairs because of many good reasons. One of those are for its efficiency in providing natural lighting around the stairway.  In terms of appearance staircase windows can give a magnificent vibe that looks grand specially if it's tall just like our client in this page.
High windows within the staircase somehow offer an impressive and marvelous look in both the interior and exterior of the house. Modern architecture makes use of high windows in the staircase to add superior look in the wall and somehow can also become a focal point in both the interior and exterior of your home. An oversized high window can turn a dark staircase into an opulent showpiece and even the exterior of your home can use it to make it the center of attraction for the onlooker from the outside.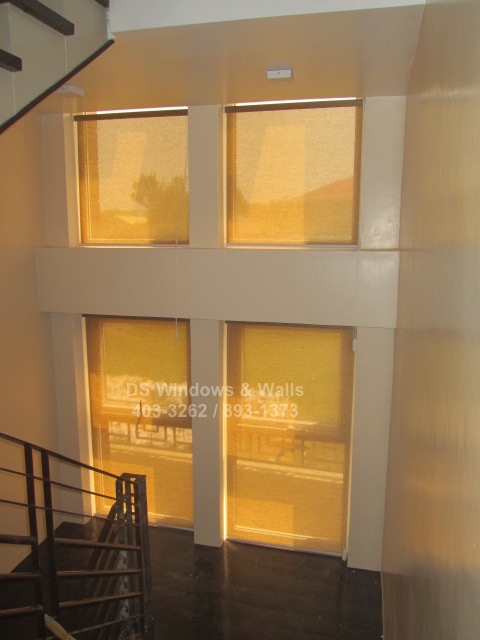 The high staircase window looks great and helpful, but there's also the problem of it being too high that makes the room more open from the sunlight which can be sometimes unpleasant. That's why there are important factors to consider in dressing up your staircase windows. Our client in Greenhills, San Juan choose to opt roll up blinds because of its many useful qualities. Roll up blinds can accommodate high windows without a hitch and it also has several fabric choices with different openness factor to choose from. The openness factor of your fabric choice for your roller blinds can help you to control the amount of sunlight just enough to brighten up your staircase and enjoy its beautiful soft lightning as you can see in the pictures. Its simple, stylish and modern without looking over the top while still maintaining the magnificent look of high windows style.
For more inquiries please call us at (02) 893-1373 / (02) 403-3262 / (02) 668-9668 / 0916-311-3909 or visit our showroom at 2nd level Pacific Mall Lucena City, 3rd level Robinsons Metro East, Pasig City and 4th level Waltermart, Makati City.