Curtains and Combi Blinds Combination: Pasay Installation
Jessica Hernandez
In busier environments, we tend to always look forward to going to the comforts of our home and rest. This alone is a significant reason as to why homes should be kept warm, cozy and just right to the preference of room spacers. Adding up to our resting places is a room's proper lighting, ventilation and security. This is why, today, we will venture on the benefits of the curtains and combi blinds combination as part of our Pasay installation. 
A combination within a combination. This article features the mix and match of curtains and combi blinds, which by its composition, is also a combination. Combi blinds, hence its name, are composed of one solid and one translucent fabric pieced up as one blind. This allows more light adjustments and provides better privacy as well. These blinds are also known as Korean blinds.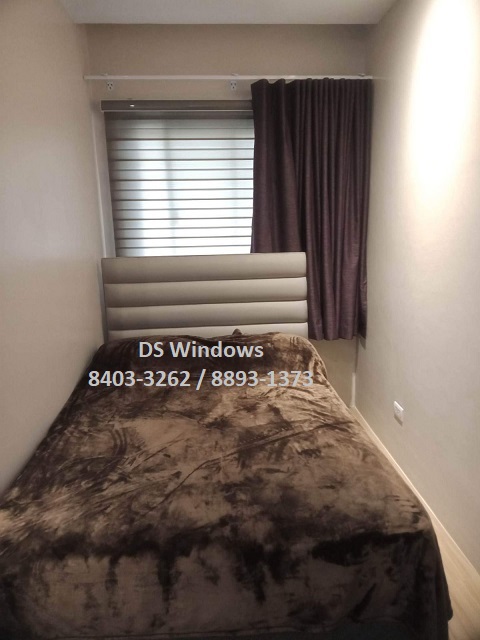 Combi blinds are flexible to use because it allows one to adjust room lighting however they may prefer it. Options include allowing more light in by simply pulling the cord and keeping the sheer fabric on. This is a good choice if one prefers more natural light within their room. One can also choose to maintain a darker room by having the opaque fabric rolled down. This allows maximum protection from the sunlight outside. Lastly, one can have both fabrics alternating against one another for controlled light intake.
One may think that curtains are about to be replaced but along with many other things today, curtain styles are also evolving. From decorative and flowery designs, curtains or drapes nowadays tend to be more simple and adapt a minimalist style. This allows clients to be more flexible in styling their room with still a big variety of colors and sizes to choose from. Curtains are hanging screens or drapes which have been always known either as a room ornament or to provide home owners privacy and protection.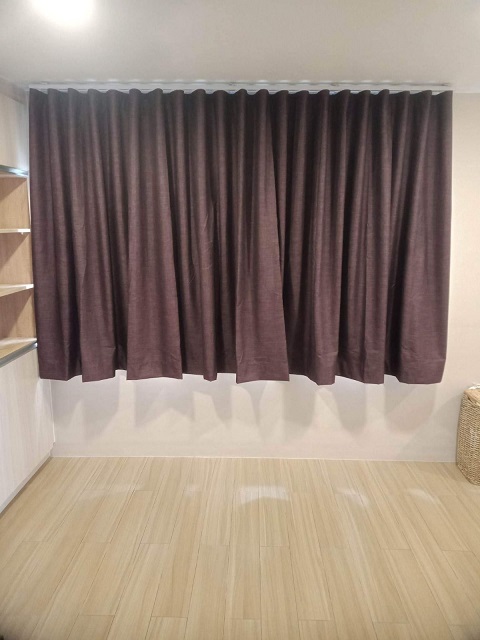 As sayings go, the bigger the better, the more the merrier. Today's blog gives us not just one product but a combination of blinds and curtains. This Pasay installation proved effective because the room lighting of the client was improved and became more adjustable according to their preferences. The blinds also did well for the bedroom door which shows us that combi blinds are not only for windows, they are also available in longer and larger sizes.
If you are looking for the same style and sleek for your room, this installation includes one set of VESPER VP1606 Cacao, one set of GOTHAM GT1510 Indigo, and two sets of VESPER VP1610 Mulberry all available and can be browsed through this link: www.blindsmanila.com.
For more information on our curtains and combi blinds visit our mall showroom at 4F Waltermart Makati, 3F Robinsons Metro East, 2F Pacific Mall. Call us 8403-3262, 8893-1373 or 0916-311-3909. Email us at inquiry@dswindows.com.